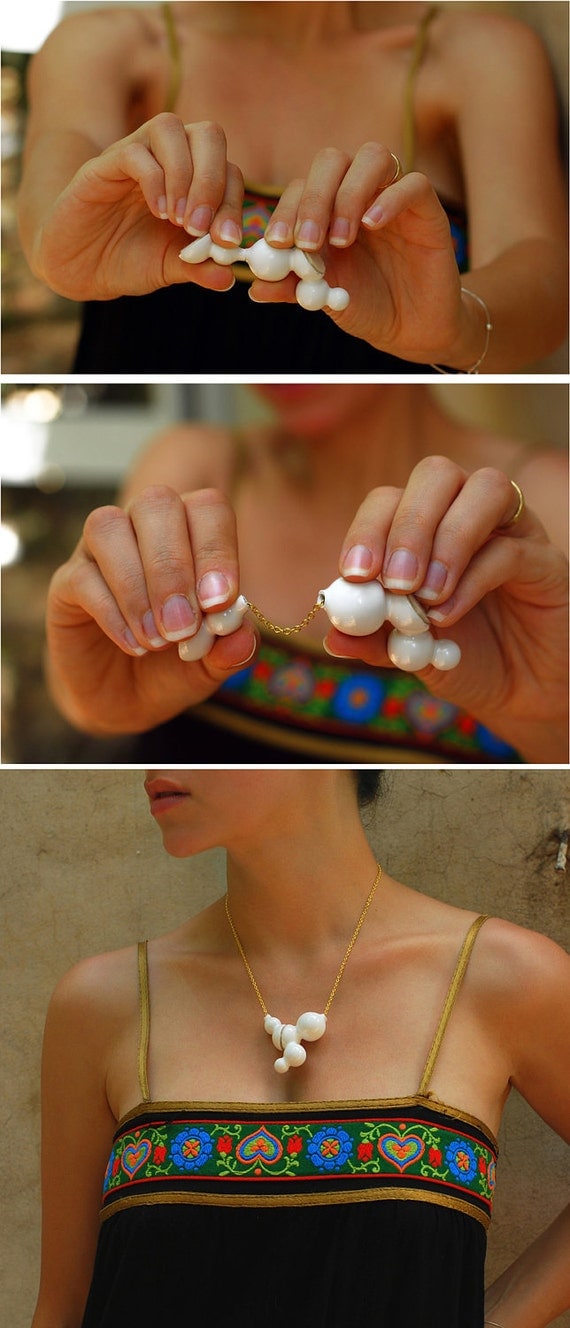 I just wanted to take some time to highlight some very creative Artists!
I have been in love with these pieces from Studio Kahn since I found them exploring Etsy. I do not yet own a piece of their work, but I can just feel the cool smooth ceramic in my hands and the snap as the two conjoined pieces disengage. I can almost hear that snap while getting over the mental stigma of 'Breaking' a piece of ceramic in half, it seems so wrong. It would be a full sensory experience.
Studio Kahn was created by Mey and Boaz Kahn, a married couple living in Jerusalem. Their design aesthetic is minimalist with an ingenious mechanism.
You can view more of their work at:
Studio Kahn
Etsy Shop
Facebook